With so much to see and do in nagambie, it can be hard to decide how to best spend your time while you're here! Below are just a few of our favourite things to do and see when you next visit nagambie.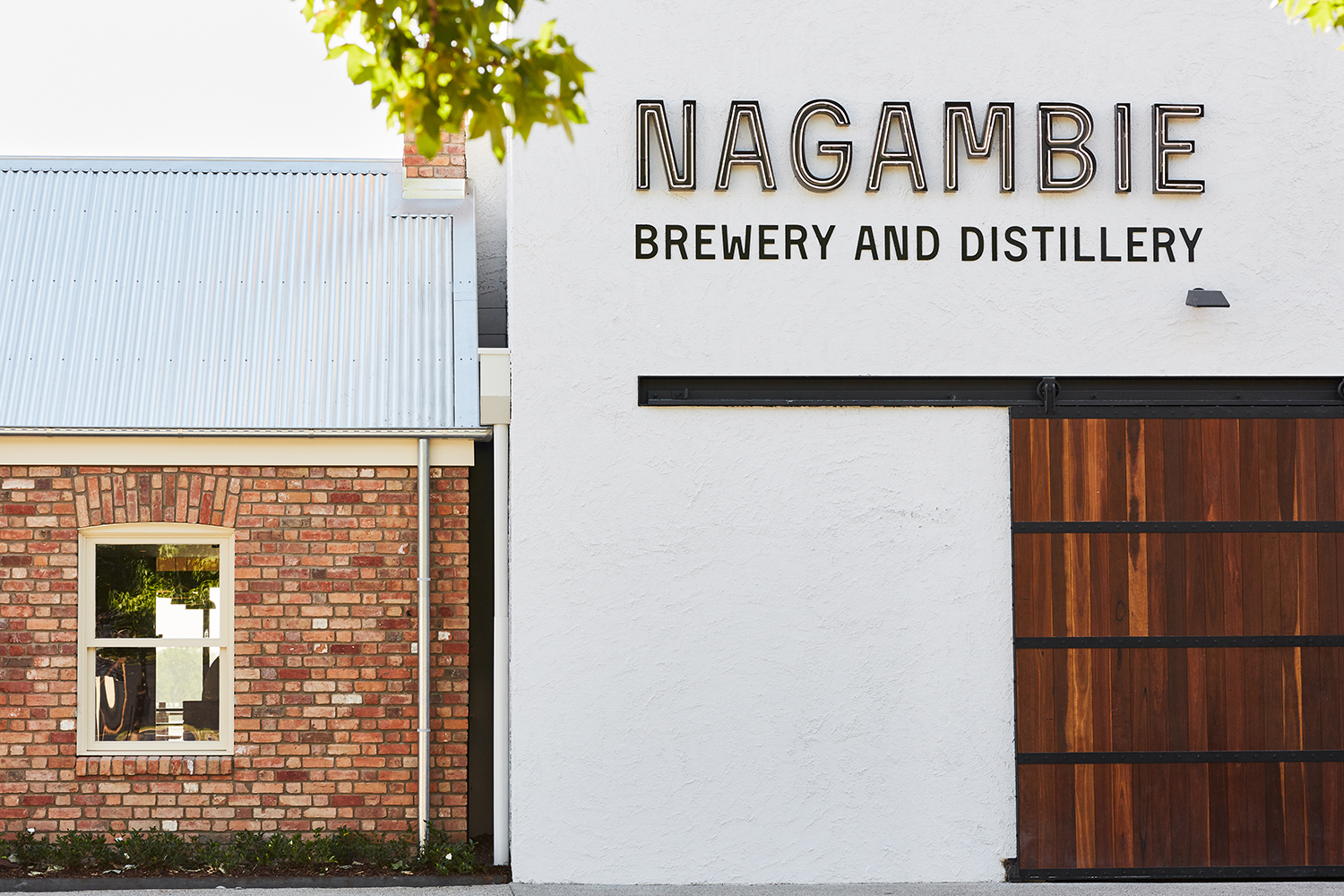 1. Visit Nagambie Brewery & Distillery
If you enjoy good beer and delicious food, you need to make sure you spend some time visiting us. We pride ourselves on our good, unpretentious bevvies, tasty food and old-fashioned country hospitality. Drop by, find yourself a table out on the deck if it's sunny or get cosy inside by the fire, then peruse the menu and put in your order. We've got gin tastings and brewery tours, too, as well as plenty of special events. Don't forget Thursdays are steak night, where you can get a rib-eye, chips and salad for 20 bucks.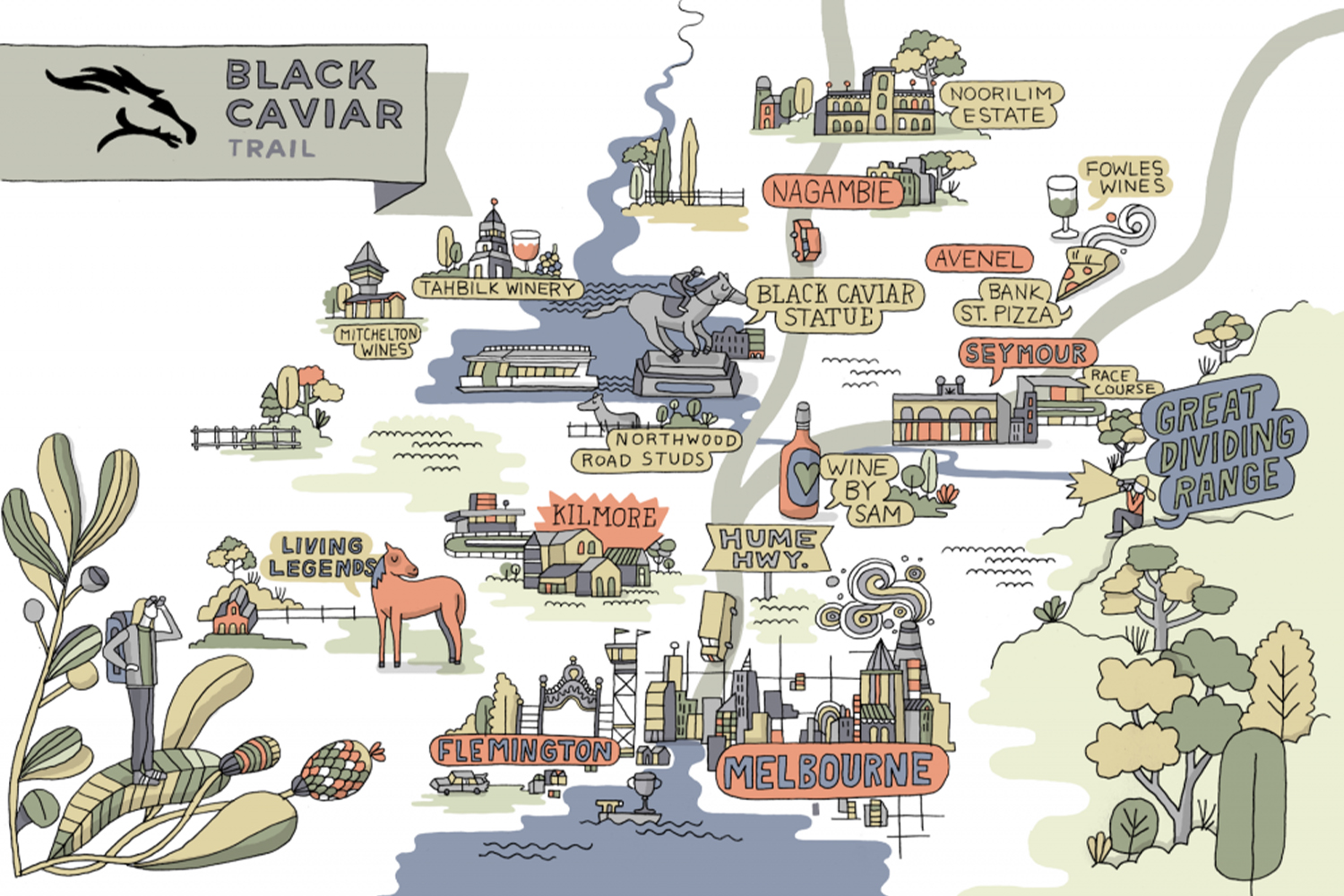 2. Follow the Black Caviar Trail
This famous mare, who won every race she ever ran, was born at Gilgai Farm in Nagambie on 18 August 2006. To say the whole town is proud of her is an understatement, and it's no surprise we feature heavily on the Black Caviar Trail. There are 15 stops in Nagambie and the surrounding districts, including Noorilim Estate, a magnificent mansion and estate, a number of stud farms, and Fowles Wines. Right on the lake at Nagambie is sculpture Mitch Mitchell's bronze statue of Black Caviar, based on a photo of jockey Luke Nolen riding her to victory in the 2011 Schweppes Stakes at Moonee Valley.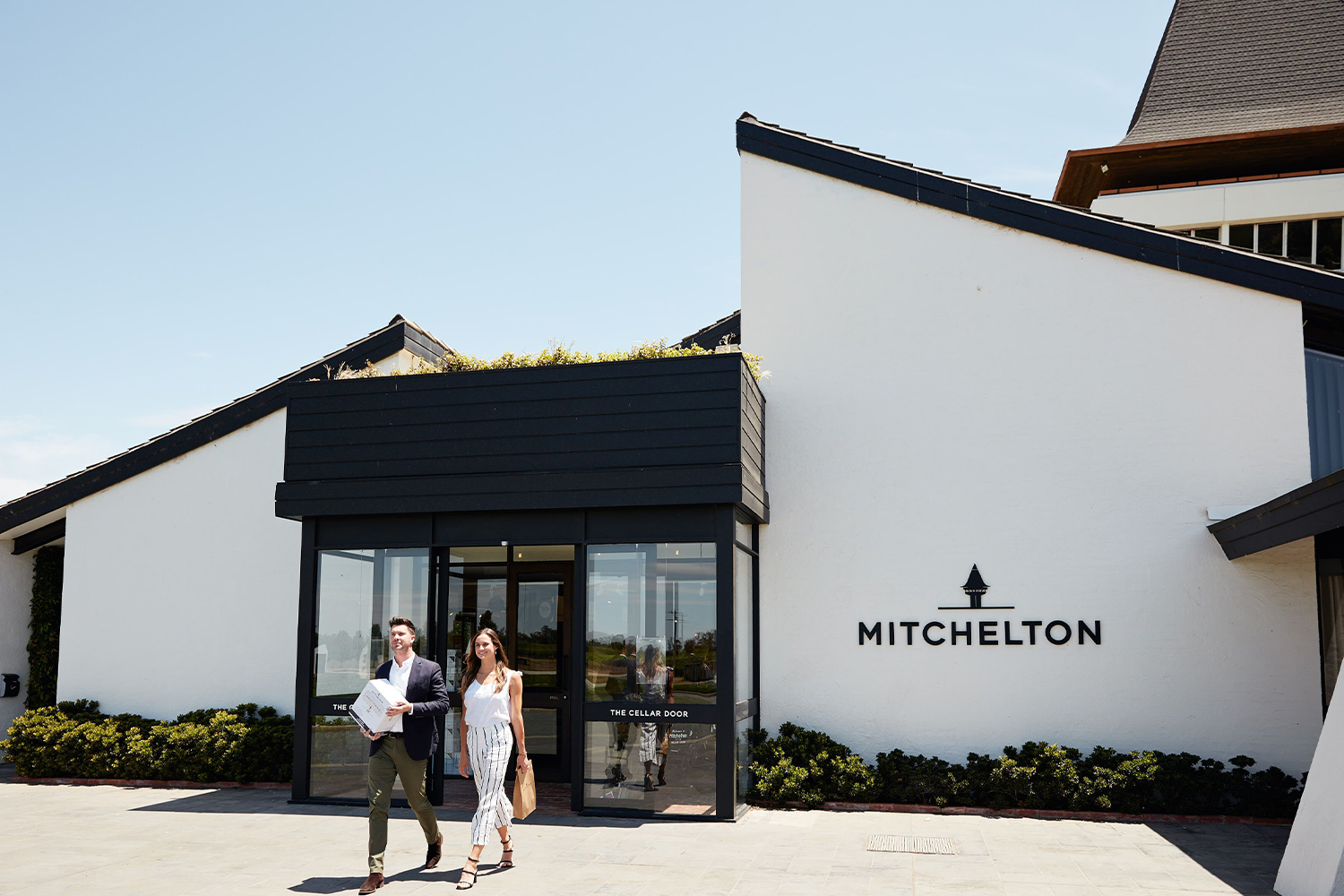 3. Take a Taste at Mitchelton Wines
Learn all about the Nagambie wine-growing region when you drop by the Mitchelton cellar door. Take a guided tasting through the vineyard's current releases or delve back and explore the vintage and museum wines from the Mitchelton and Preece collections. Halliday Wine Companion has given Mitchelton a five-star rating, and the heart and soul of the region and winemakers here are captured in every glass.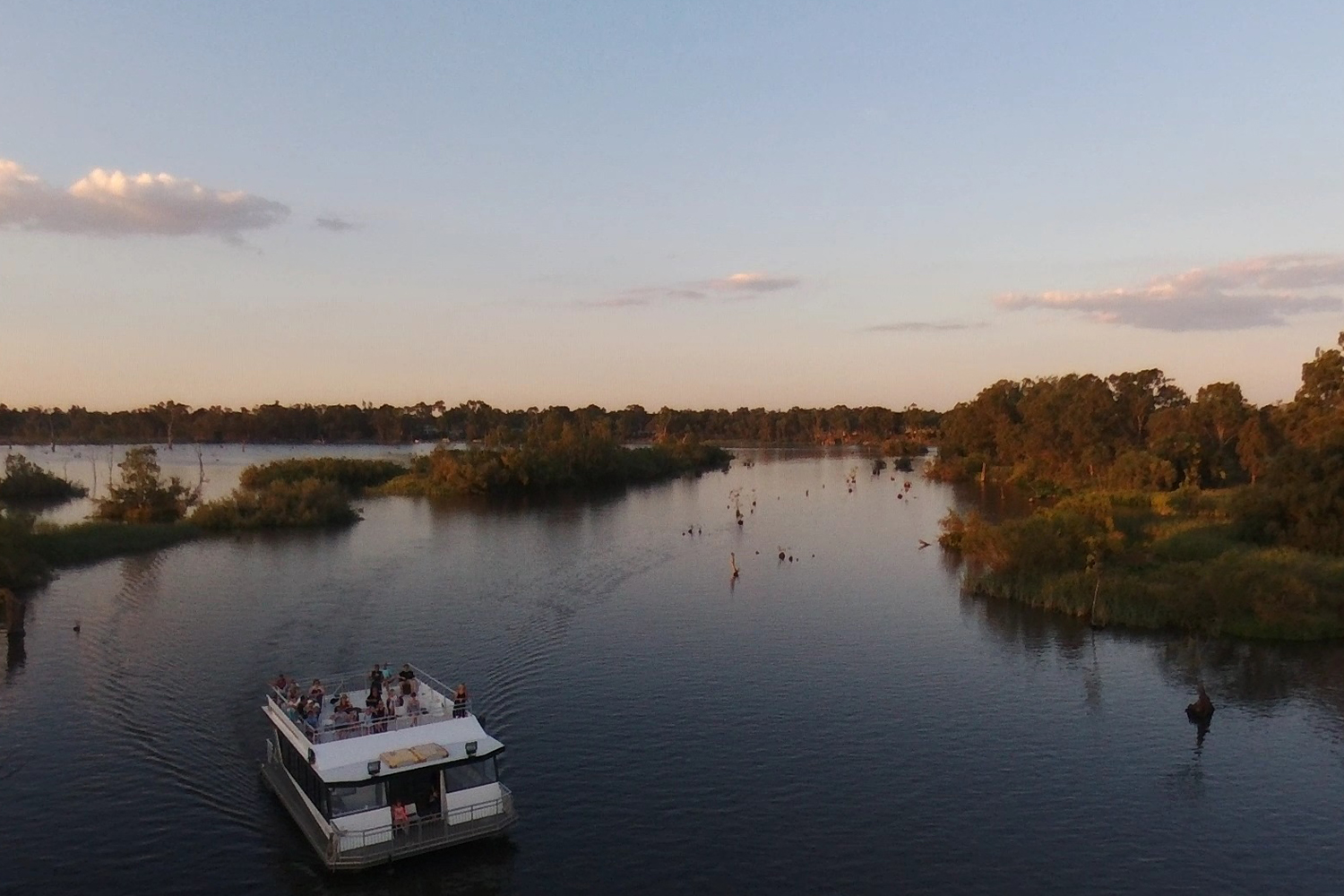 4. Float Away on the Goulburn Explorer
Journey between two local wineries, Michelton and Tahbilk, taking in the town of Nagambie along the way on the Goulburn Explorer. This river cruiser has a spacious viewing deck and space for about 50 people. So if you've got a special event coming up – a big birthday, maybe – you can book a great day out. Otherwise keep an eye on the Goulburn Explorer Facebook page for winery tours, sunset cruises and other other special events.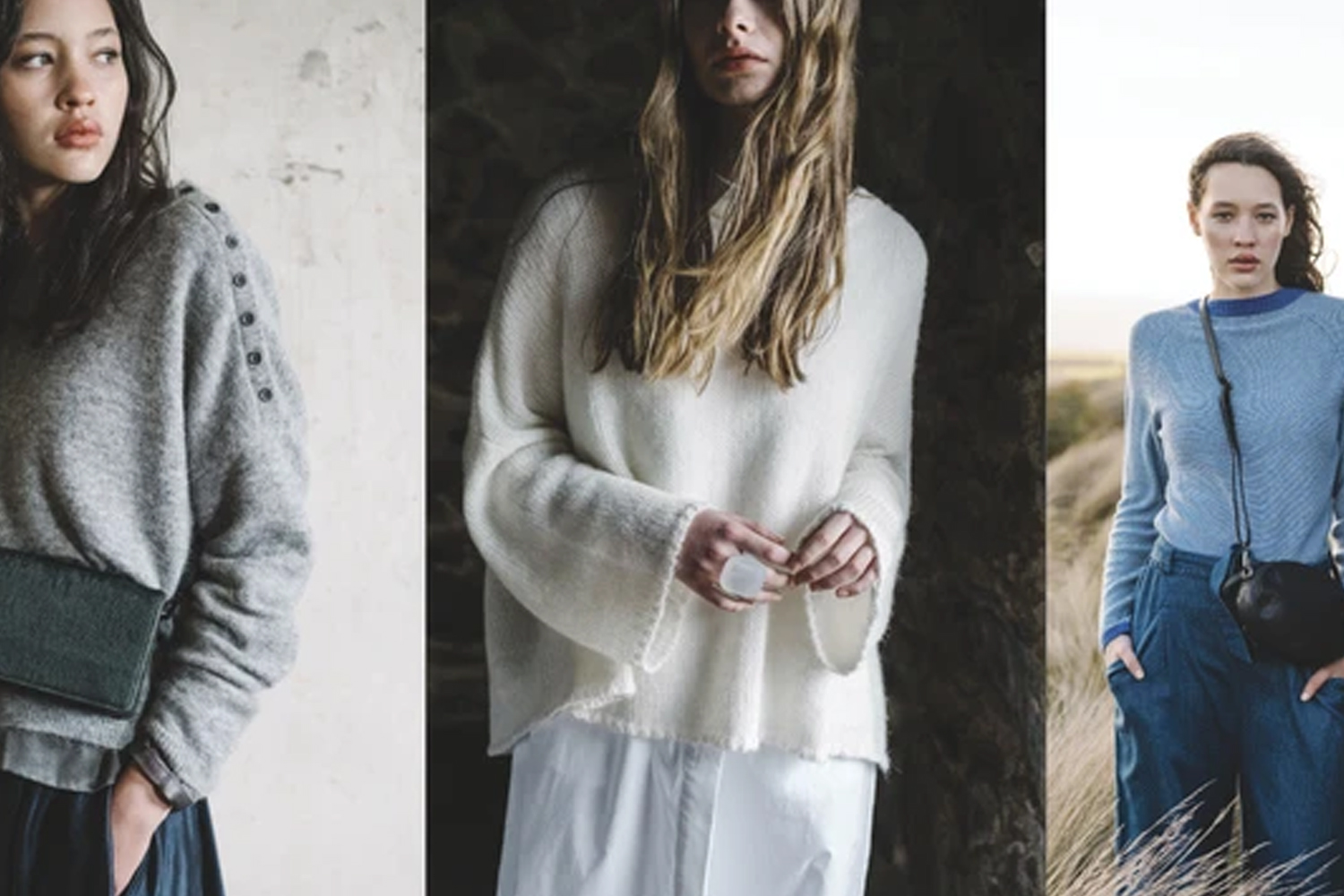 5. Shop at Harvest Moon
If you love Australian design, you need to stop at Harvest Moon. This gorgeous shop, with an aesthetic that matches Nagambie's earthy beauty, has a carefully edited selection of both fashion and homewares. The racks feature beautiful separates for women, and the shelves are filled with cushions, scented candles and other covetable pieces for the home. There's also a kids' selection of clothing and toys. Grab a reminder of your trip to Nagambie or buy something special for a friend.