Winter is among us, but that doesn't mean the fun with your mates has to stop. We reckon a cosy chinwag at the brewery is just the thing to take you out of the winter slump, and we've got a few offers in store to make your visit even sweeter!
Lookin' for a cheeky mid-week lunch?
Come in from Wednesdays to Fridays 12 PM – 4 PM and enjoy any burger of your choice, fresh chips and a pot of beer or soft drink for $20.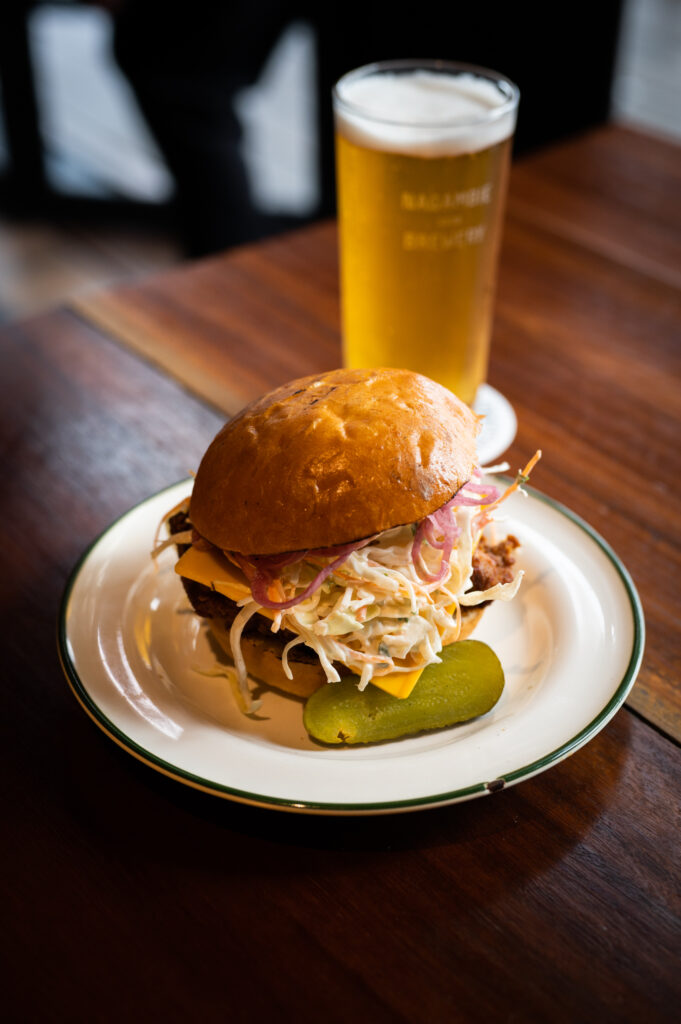 After a mid-week pick-me-up?
Our '5 at 5' offer includes $5 mini pizzas, $5 schooners of Lager or Pale Ale and $8 3608 Classic Dry Gin. Available Wednesdays to Fridays from 4 PM – 6 PM.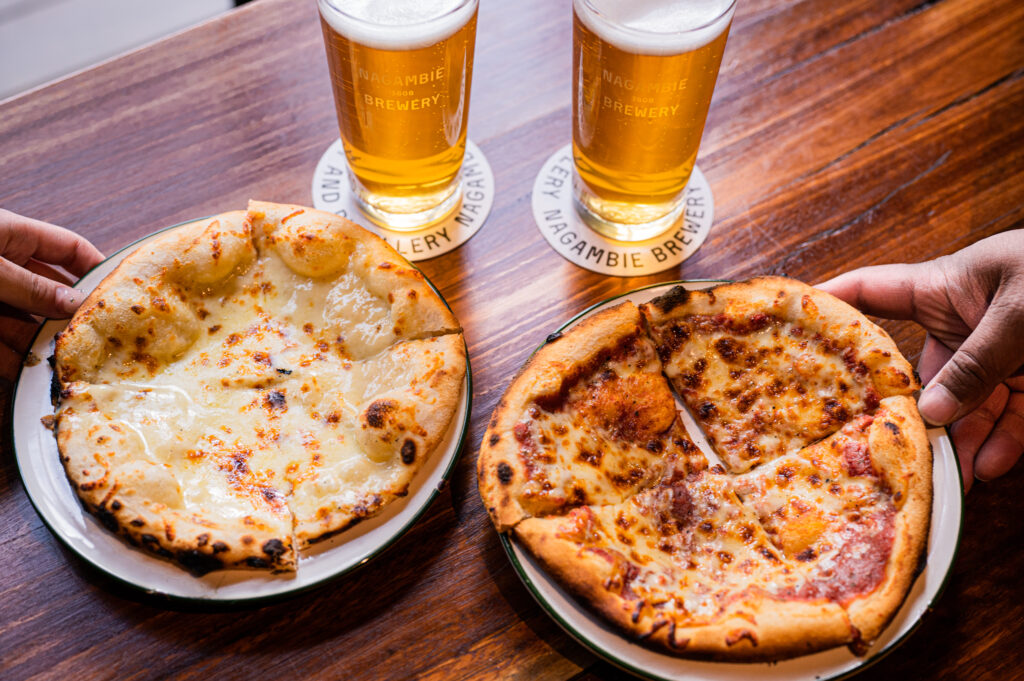 Dinner's what you're searching for?
On Thursdays, our Texas BBQ plate is the talk of the town. Each plate includes 120g smoked beef brisket, beef banger sausage, bourbon glazed pork rib, smoked chicken wings, cornbread, cabbage slaw, potato salad, hot vinegar sauce, house BBQ sauce as well as dill pickles and pickled red onions. Available from 5 PM for $45.
Fridays are steak nights, where you can enjoy a wood fired 250g rump steak cooked to your liking, chips, onion rings and salad with your choice of garlic & herb butter or gravy! Available from 5 PM for a bargain $25.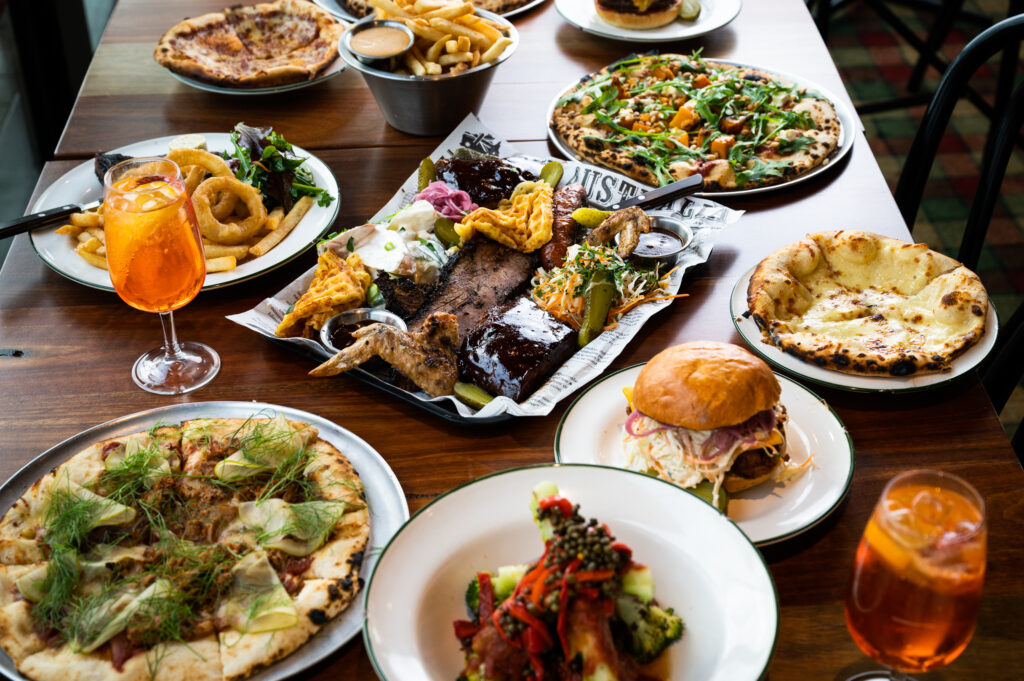 Sunday sesh on the cards?
Join us for $10 Spritz Sundays at the brewery! Enjoy a grapefruit Aperol Spritz tap cocktail, which includes a delish mixture of our very own 3608 Bartender's Cut Gin, Aperol, King Valley Prosecco, and Grapefruit Juice. We won't blame ya' if you end up havin' a few, they're just that good 🍸 Available 12 PM – 4 PM.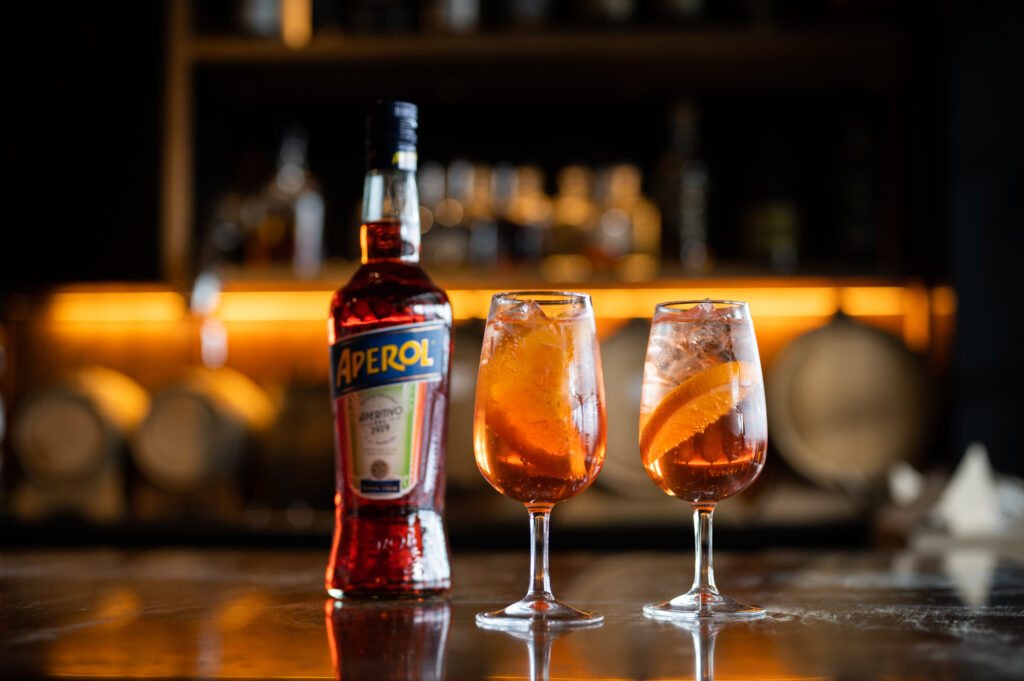 So, what are you waiting for? Grab your mates, your fam and your dog and come on in for a solid bite and a few cheeky bevs.
Make sure to sign up to our mailing list If you're keen to stay in the loop on our special offers, updates, and events.